My baby boy made his grand appearance into my life!
On a beautiful Saturday morning, my wife called me into the toilet. A bit of bloody discharge was on her pantyliner, we know that this is known as the " bloody show" which is taught during our antenatal course.
We are nervous, but since the contraction haven't started yet, we enjoyed our breakfast first. My wife then noticed water dripping down onto the floor when she stood up. Oh My God! Her water bag is leaking!
Luckily we had packed our bags early to just grab and go.
We rushed to the hospital, the nurse says that if the pad is totally soaked with water (you know that it is not urine when you cannot control it), it means the water bag already breaks and needed to be admitted right away.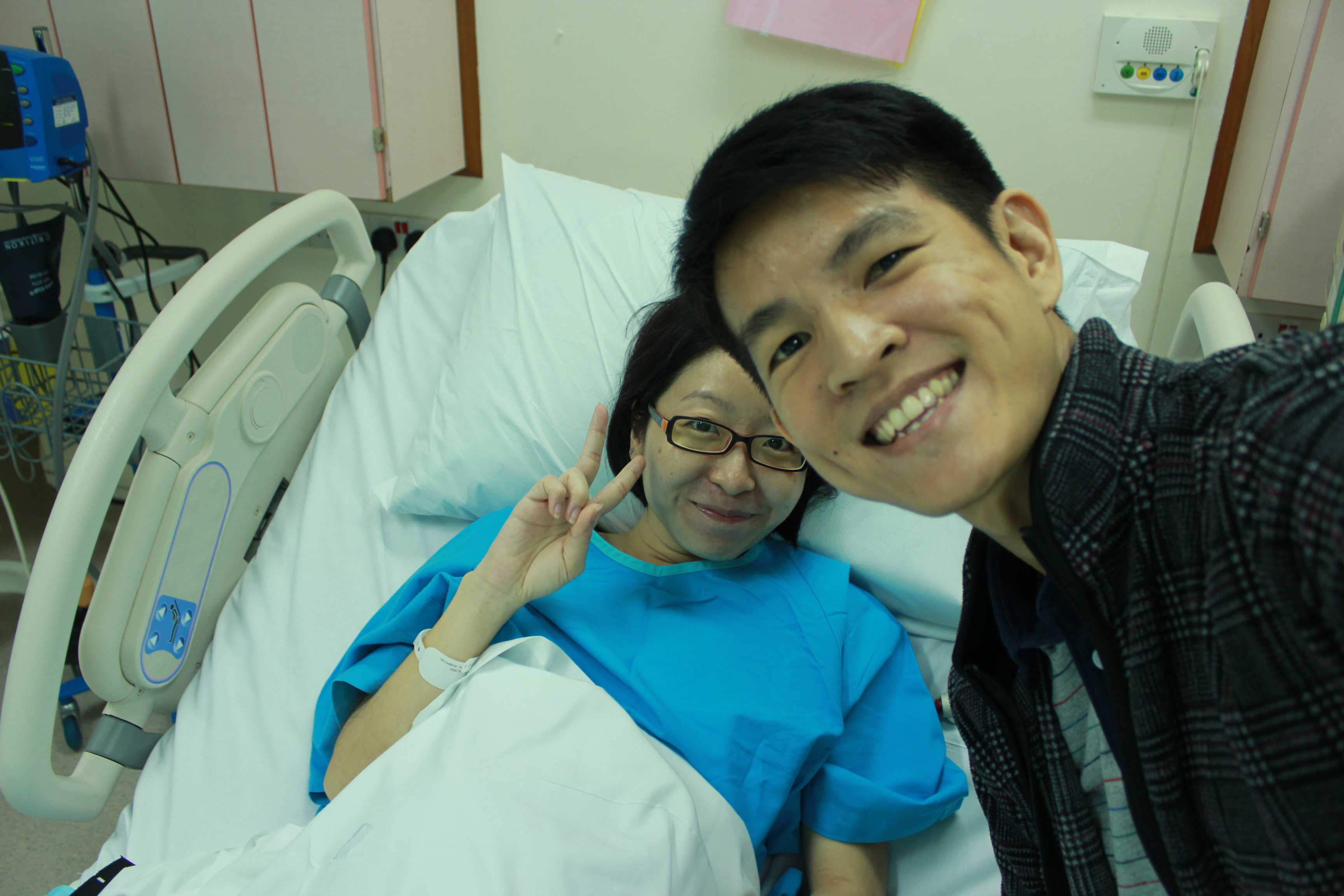 Lunch was served to my wife at the delivery ward as she was admitted around 12 pm. She needs to store power for the biggest push of her life later.
After 6 hrs of pain later…….., with no epidural…..
Luckily it is only 6 hrs, I can feel the excruciating pain that my wife felt.
Out came baby Raiden!!! This is his first photo taken in this world.